Your PLUMBER in greater Johannesburg, Pretoria and the surrounding areas
Get same-day service 24/7 without the after-hours surcharge.
Need a plumber?
We'll call you
Over 3 decades, Alpha Plumbing has established itself as plumbers of distinction, trusted throughout Johannesburg, Pretoria and the surrounding areas. As a family run business, we have retained old-fashioned values despite exponential growth. Renowned and trusted for our service excellence, and professional plumbers (registered with IOPSA and PIRB), we offer long-lasting and cost-effective plumbing solutions.
We offer 24/7 plumbers and never charge you extra for after-hours service. With customer satisfaction being our top priority, we endeavour to deliver same-day service, well-staffed to ensure rapid turnaround times. Using innovative methods, we aim to produce top-quality results at competitive rates. Therefore, whether you require a "plumber near me" or a "plumber on call" in Johannesburg, Pretoria, and the surrounding areas, look no further than Alpha Plumbing – market leader in plumbing since 1989.
Choose the 24-hour plumbers who are experts in your everyday leaking toilets, taps, and pipes. Not to mention blocked drains, geyser repairs, and much more. Meanwhile, our specialist plumbers offer water leak detection, drain jetting, and drain camera inspection. Count on our emergency plumbers to be at your service 24/7 at no after-hours surcharge.
Over our 32 years in business, Alpha Plumbing has established itself as market leaders, particularly sought after for its 24/7 emergency services at no extra afterhours charge, along with its legendary customer service and same-day plumbing repairs.
Therefore, if you urgently need a plumber on call in your area, look no further than Alpha Plumbing that has a plumber available now!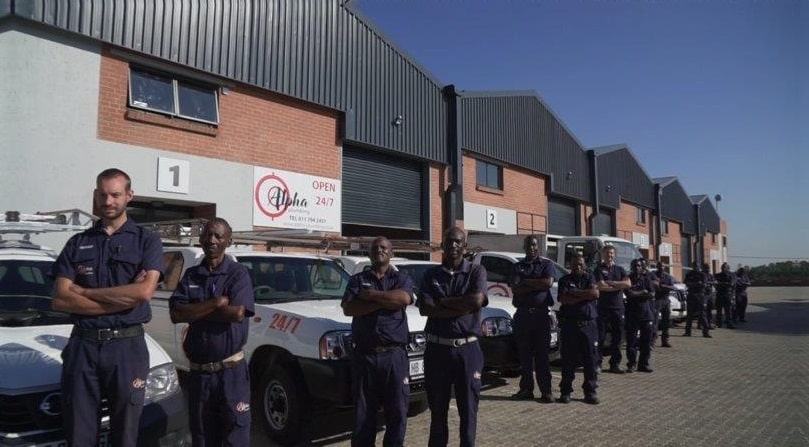 We have serviced countless customers in both the domestic and commercial sectors during our 32 years as Alpha Plumbing. Our client testimonials reflect how our customers experience our service:
Thank you for the quick and effortless service received. Not only did they do a fantastic job they left the place spotless
Brilliant professional service. Highly recommended!
Big shout out to Alpha Plumbing. Came past yesterday, sorted everything out, answered every one of my annoying questions, very thorough, friendly, informed. The receptions lady was super friendly too and reminded me that if the blockage occurs again within 30 days then they'll come to fit it again. Amazing service.
We have used Alpha for more than 15 years now and they are always available, prompt and professional. We once had to call them out on a public holiday and they did not charge anything extra unlike many other service providers. I am always concerned about security at home. These guys phone you in advance before they arrive, to let you know who will be arriving at your door - it is nice to see the same friendly faces over the years. They are upfront, reliable and always get the job done with minimal mess or fuss.
Well priced! What fantastic service!! No need to feel helpless in the middle of the night, really incredible! And again the service, Jan took the time to explain all the issues I have and solutions that you guys offer.
These guys are just amazing, had an 80m deep root problem that no drain blocker from pick & pay or drain rods could solve. Took these pros 10 minutes to solve it completely. Very highly recommended plumbers. 5 stars all the way.
Thank you for your quick response and having the problem solved out of working hours. Your dedication is highly appreciated.
I would like to thank Alpheus and his team and all at Alpha plumbing in assisting us to repair the leaks we developed in the complex – we appreciate the effort that was put in to restore our water supply late on a Friday evening. Thank you very much for the professional, friendly and efficient service provided.
I must say and reserve special praise for Alfred and his team. By far the best individuals from any company that I have ever encountered. Friendly, honest, neat and excellent quality of work. Brilliant service all round from Alpha plumbing. Well done.
I would like to place on record that your staff are absolutely efficient and pleasant. I would recommend your company to anyone and keep your details on file for my future use.
The service was excellent and quick, as it was the last time I used Alpha Plumbing. Thanks a million, I will happily recommend you guys to anyone in need of plumbing services.
To Maxwell and Maxwell that stood in the freezing cold fixing a pipe, in the dark and then to Jan and his assistant that came in yesterday and finished it off. Your teams are amazing and fabulous ambassadors for your business. Alpha is such a pleasure to deal with. I will NEVER use a different plumber!
Over 3 decades, we have built countless business relationships by virtue of providing professional and personalised service to our clients, whether they are homeowners or corporate customers. Here are some names you might recognise: